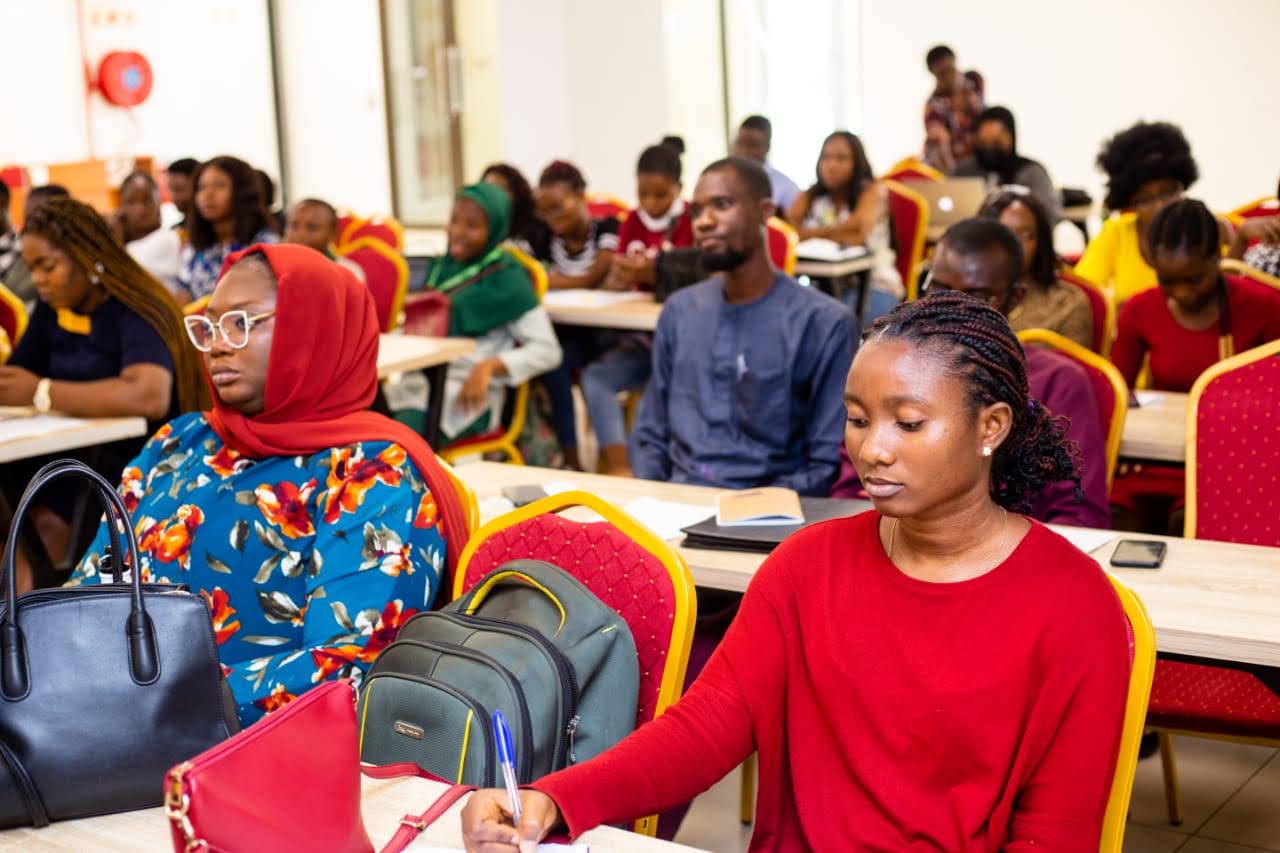 24/05/2022 as the team Strong Enough Girls Empowerment Initiative (SEGEI) launched her Indigenius Podcast series, our own Faith Ajoke Alayande represented NESII in Abuja at the Content Co-creation workshop preceding the launch.
It would interest you to know that the Indi-Genius podcast series a bilingual (English and French) 20-episode podcast series leveraging on creative oral storytelling to document and share real-life experiences of grassroots family planning leaders in Nigeria and the Republic of Niger.
The podcast series will be providing young indigenous reproductive health leaders a platform to share local knowledge and Family Planning/Reproductive Health programming best practices.
We look forward to how this project would facilitate knowledge exchange and highlight what works and what doesn't in reproductive health programming.
One of the youth mantras is "there is no US with US".
Please take a sneak peek into some salients points generated from the Group One at the Co-Design Session as represented by our own Alayande Faith Ajoke
The group was tasked with answering the question: What family planning or reproductive health topics should feature on the Indi-Genius project?
They came up with beautiful topics, which mirrored the needs of these youngsters
1. Menstrual Hygiene management.
2. Inculcating more reproductive health topics in the curriculum of secondary schools and universities.
3. Weighing the effect of socio economic norms on the access to contraceptives. Service delivery points should provide family planning goods and services without bias or prejudice.
4. Parent-child communication should be strengthened so teens do not just rely on their peers for information 5. Inclusion of religious leaders with healthcare providers to create more awareness on reproductive health and family planning, thereby breaking the social stigma surrounding reproductive health and family planning.
6. Generating recent research by interviewing people from all walks of life on their family planning experience.
7. Identifying reproductive health issues, symptoms, causes and prevention.
8. Identifying forms of contraceptives.
9. Educating people on where family planning goods and services can be obtained.