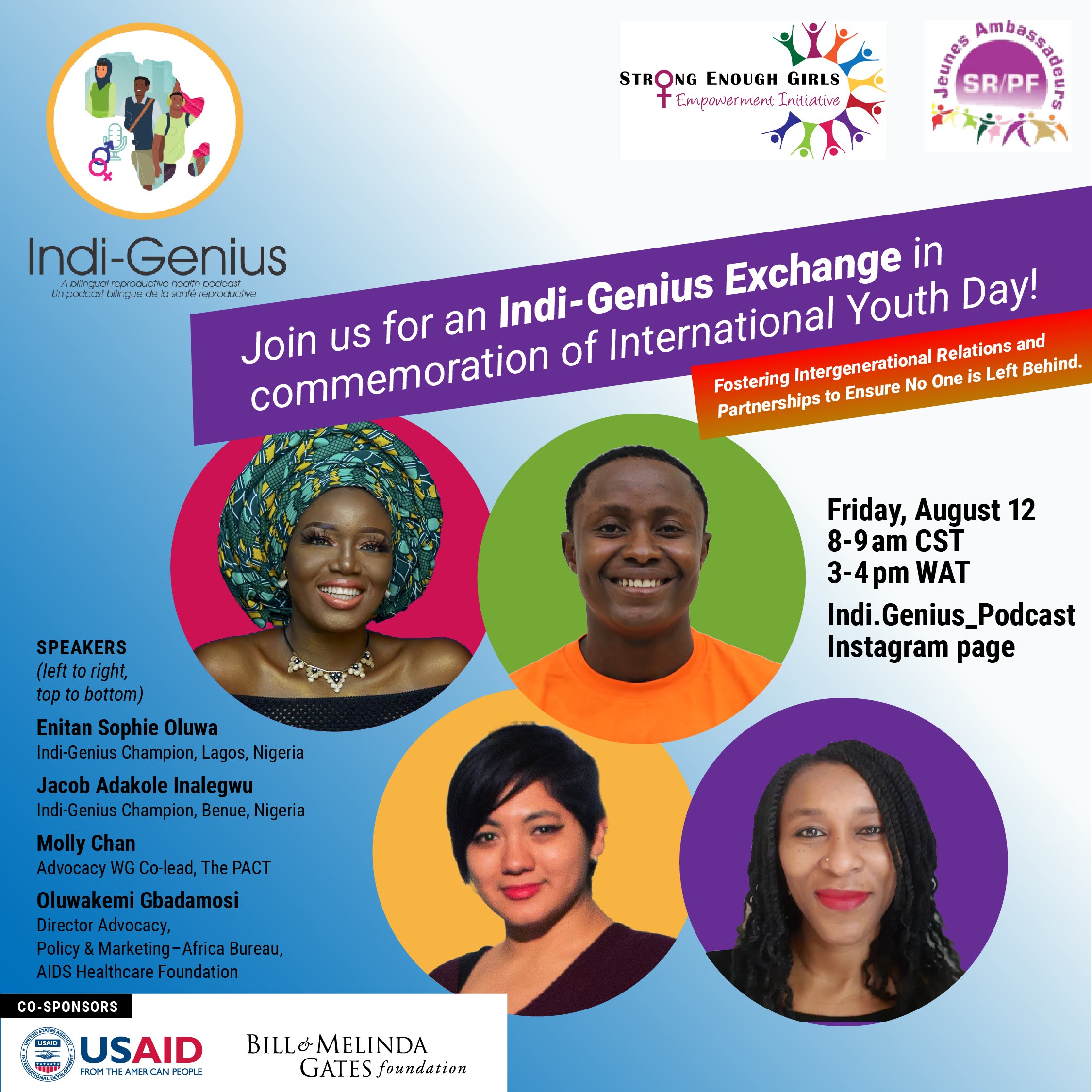 Happy International Youth Day!!!
As part of activities commemorating the Day, our own Enitan Sophie Oluwa who is also an Indigenius Youth Champion was Instagram live alongside other young persons working across the globe to ensure access to quality Reproductive Health information and services.
Centred around HIV/AIDS and its intersection with Family Planning, today, my colleagues and she shared the work we do to promote the sexual and reproductive health of young people.
Remember the Indi-Genius, a project of Strong Enough Girls' Empowerment Initiative is a podcast series that shares the knowledge and real-life stories of twenty grassroots family planning and reproductive health leaders in Nigeria and the Republic of Niger while facilitating knowledge exchange with global experts and highlighting what works and what doesn't work in reproductive health programming.
The amazing line up of Speakers, includes:
?Enitan Sophie OLUWA, Indi-Genius Champion, Lagos, Nigeria
?Jacob Adakole Inalegwu, Indi-Genius Champion, Benue, Nigeria
?Molly Chan, Advocacy WG Co-lead, The PACT
?Oluwakemi Gbadamosi (MA, B.L, LL.B, Director Advocacy, Policy & Marketing – Africa Bureau, AIDS Healthcare Foundation
Date: Friday, August 12
Time: 8-9am CST / 3-4pm WAT
Venue: Instagram