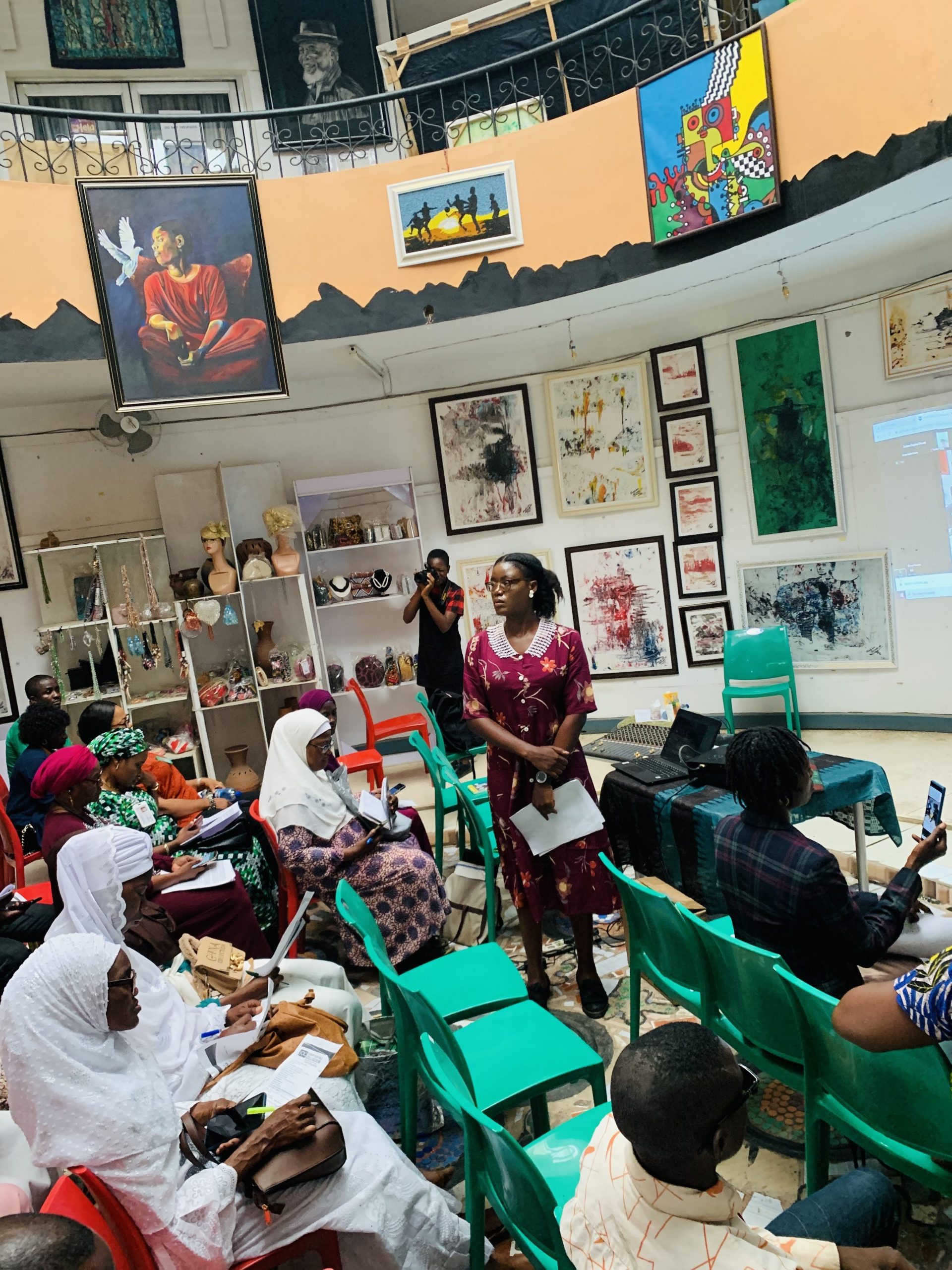 "Understanding the urgent need for inclusion of Comprehensive Sexuality Education for Persons With Disabilities (PWDs) in addressing the HIV pandemic in Nigeria." – e-poster at AIDS 2022, 24th International AIDS Conference, Montreal, Canada, 29 July to 2 August 2022.
As we continue our journey through the electioneering process for the 2023 election and beyond especially as we strive to preserve our democracy as a country, it is important to have hard around inclusion.
On Aug. 4th major stakeholders from academia, political parties, INEC, OPDs, CSOs and governments officials gathered to deliberate on these issues leveraging on People with Disabilities at the maiden edition of Yusuff Olatunji Colloquium.
Natineee Empowerment for Sustainable Impact Initiative (NESII) is happy to be a part of this discussion on inclusive democracy to ensure Persons With Disabilities (PWDs) are not left behind.
The Convener Raheem Yusuf Olatunji is commemorating his birth anniversary by spotlighting how it is important to preserve this right to vote and participate in governance.
This conversation is bringing to fore consciously or unconsciously governments, political parties and electoral institutions assume everyone has the same abilities and capabilities to participate in democratic setting without consulting and engaging with Persons With Disabilities (PWDs)and other vulnerable groups.
Considering how this assumption automatically exclude people with disabilities PWDs and its adverse affects of this on laws, programmes and policies of government especially how this continuously subject Persons With Disabilities (PWDs) to extreme poverty, hunger, unemployment, inequality, discrimination to mention but few, when the beauty of democracy is people oriented irrespective of disability.
Most importantly, considering human diversities, inclusion in our Democracy is a nostrum for overall development of our nation.