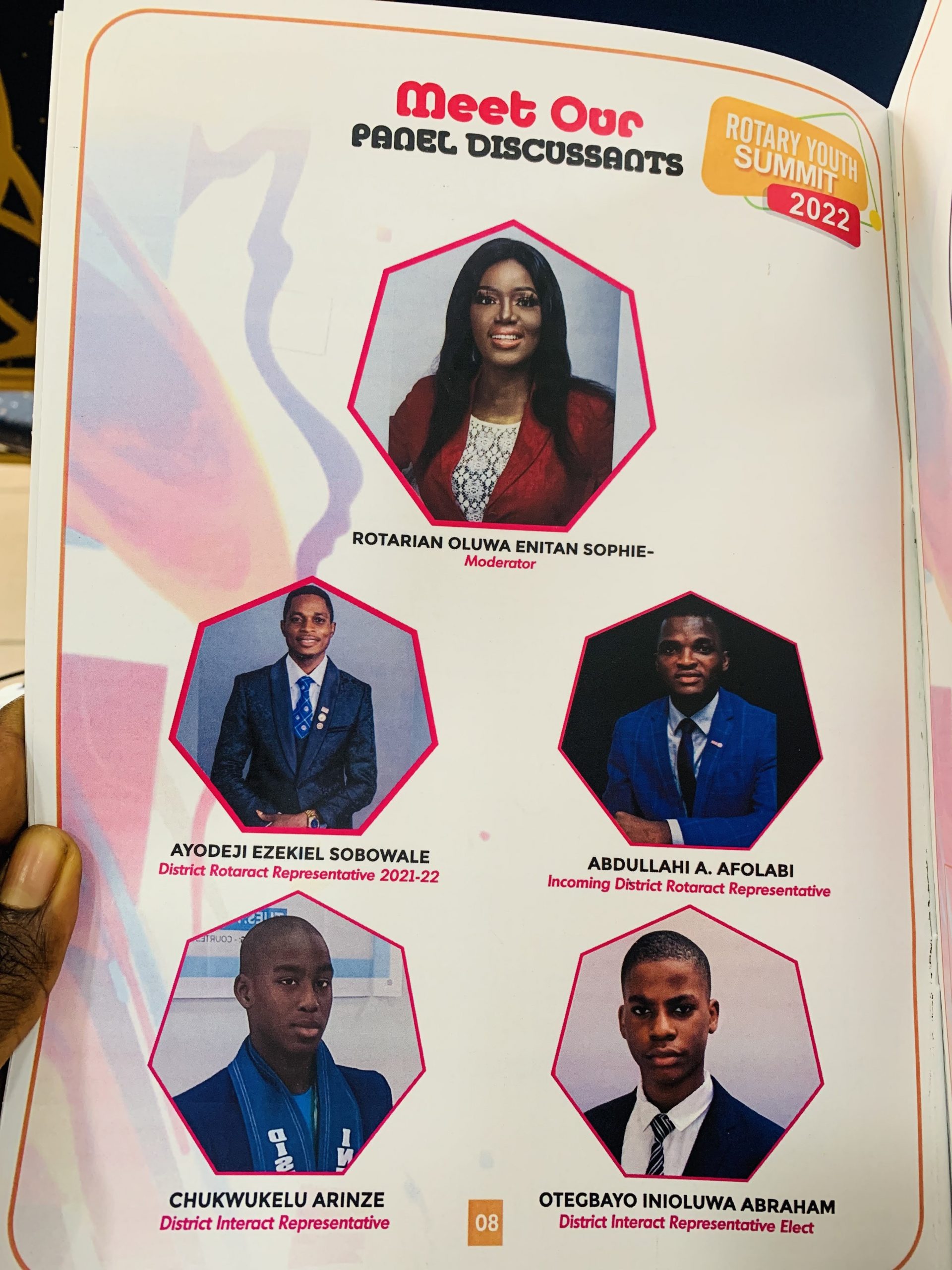 May 21, 2022 our Chief Responsibility Officer moderated a panel session at the 2022 Edition of the annual Rotary International District 9110 Youth Summit.
Themed: GET RICH SYNDROME: THE WAY OUT FOR THE YOUTH.
Typical of the Rotary International New Generation tenets of engaging and encouraging the generation next on pragmatic ways to be quality Ambassadors. With an audience majorly within the age bracket of 12 – 18 years of age and other young adults.
The panel discussion was centered on the moral decadence amongst youth with the wave of vices such as internet fraud, drug abuse and peddling, ritual and fetish culture. to encourage young people not to lose focus.
We touched how digital content can be harnessed for positivity.
it was a beautiful experience engaging youngster as we all proffered solutions to our 21st Century challenges alien to parents.