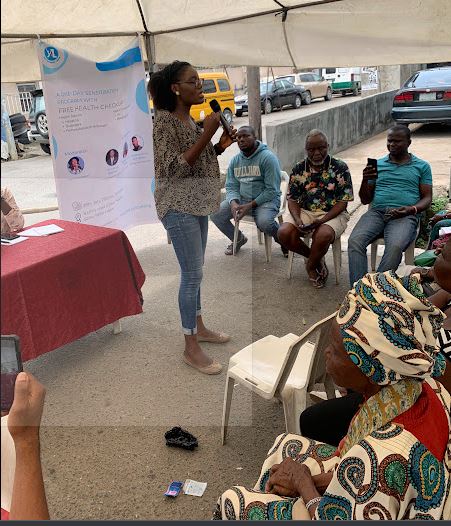 World Hepatitis Day is usually commemorated on July 28th, the day is set aside to create aware around the viral but preventable disease.
As part of activities to commemorate the day, team NESII happily supported the Team four (4) inductees of the Young African Leaders Initiative (YALI) Lagos Network as the carry out their community service; a sensitization project in honour of the Nelson Mandela Day 2022.
The One day sensitization program came up with free health check ups on HIV, blood pressure and sugar level. Part of the program of event were talks on Hepatitis, Diabetes and the female reproductive System.
Representing Natineee Empowerment for Sustainable Impact Initiative (NESII) our own OLUWA, Enitan Sophie spoke on how the work we do at NESII is contributing her quota in bring Hepatitis closer to the people in line with the 2022 theme.
She spoke to a group of young girls on "Understanding your Reproductive Health as a young Girl" and continued our campaign for everyone to get screened and get their vaccinations for Hepatitis.
We encouraged individuals to seek out and utilize services related to Hepatitis prevention and treatment as with adequate and relevant health information, people stand better chances of having better health outcomes and living healthier.