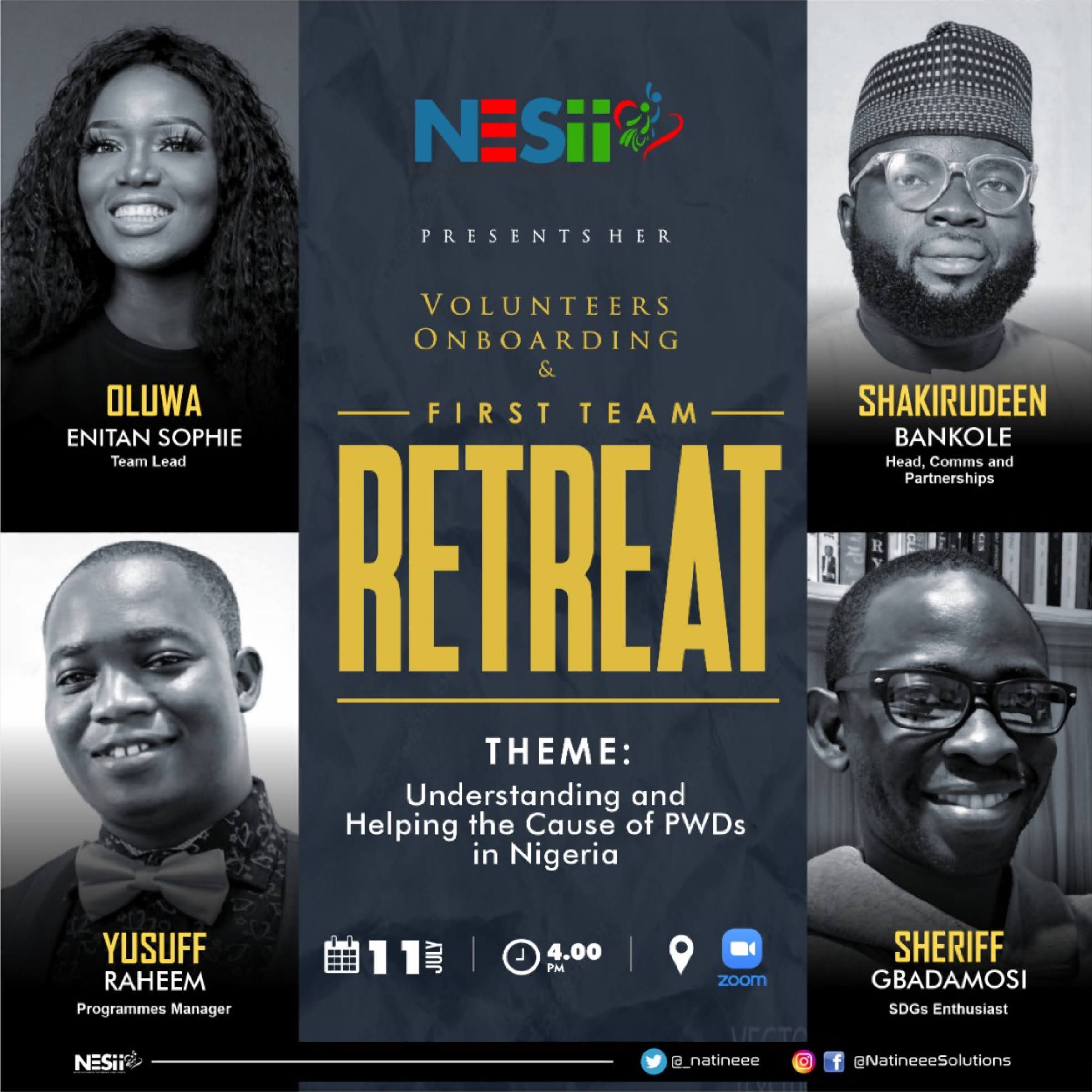 Earlier this year, we made a call for volunteers to make our reach bigger and the work we do easier.
We got a couple of entries and we selected those who would be working with the team.
On July 11th of July, 2022, the team NESII hosted our team meeting; A RETREAT to Officially onboard our recruited Volunteers' Onboarding and a general Team Retreat.
Themed: Understanding and Helping the Cause of Persons With Disabilities (PwDs) in Nigeria
Our team lead; OLUWA, Enitan Sophie shared the NESII story and the BIG picture
We had Sustainability Enthusiast as our Guest facilitator, in the person of Gbadamosi Olalekan Sheriff; an Operation Manager with the Japan International Cooperation Agency. – He took the team on the "Essential guide for leadership and management"
Shakirudeen Bankole our Head, Comms and Partnership shared our NESII Workplan, Corporate Outlook, and Roles and Duties
Whilst our Director of Programs Raheem Yusuf Olatunji spoke on Persons With Disabilities (PWDs): Living and surviving it: How best to relate, help, encourage PwDs