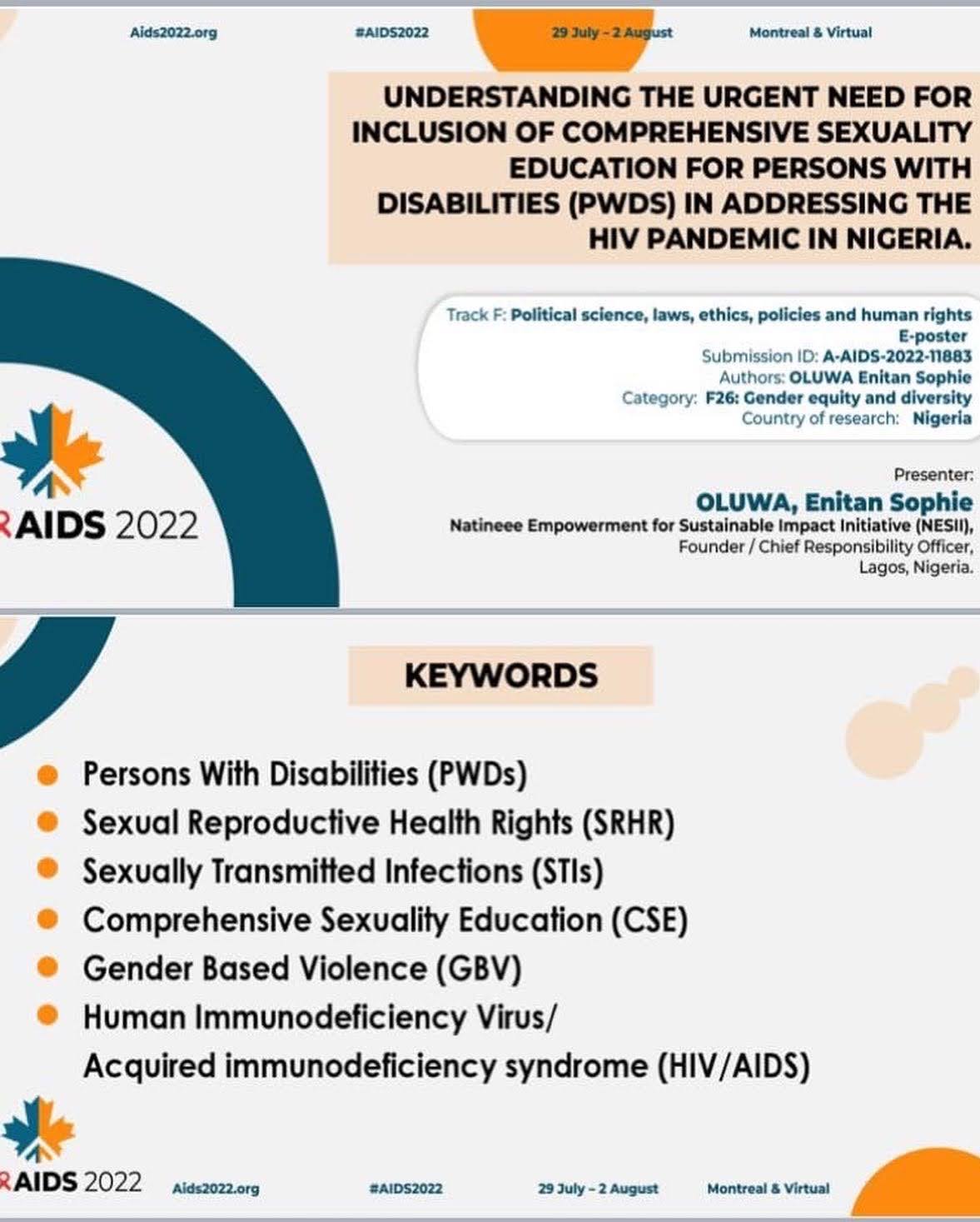 Friday; 29/07/2022 at the 2:00p.m hour which is 9:00a.m EDT, our Chief Responsibility Officer got the chance to have a virtual presentation of her poster at the AIDS2022 Conference.
This feat has many emotions running through me. The many sleepless nights and working with people to ensure we got everything right yielded positive result. we mean, the poster is on the portal through the conference and even after.
Even though we really wanted a physical attendance, we am grateful for the opportunity to share our findings with the caliber of persons attending the event.
"I am grateful to the IAS – the International AIDS Society – the organization that convenes, educates and advocates for a world in which HIV no longer presents a threat to public health and individual well-being. After the emergence of HIV and AIDS, concerned scientists created the IAS to bring together experts from across the world and disciplines to promote a concerted HIV response".
It's been nothing short of a blessing following the activities of this year's conference from the comfort of our many activities.
More than ever, we am sure the gleanings from the conference will better the work we do
We am also thankful that IAS and its members have continually put concerted efforts to unite scientists, policy makers and activists to galvanize the scientific response, build global solidarity and enhance human dignity for all those living with and affected by HIV.
To help our connectivity and access to the conference, we got gifted a Samsung A03 and an unlimited data bundle through the conference from Flexiroam