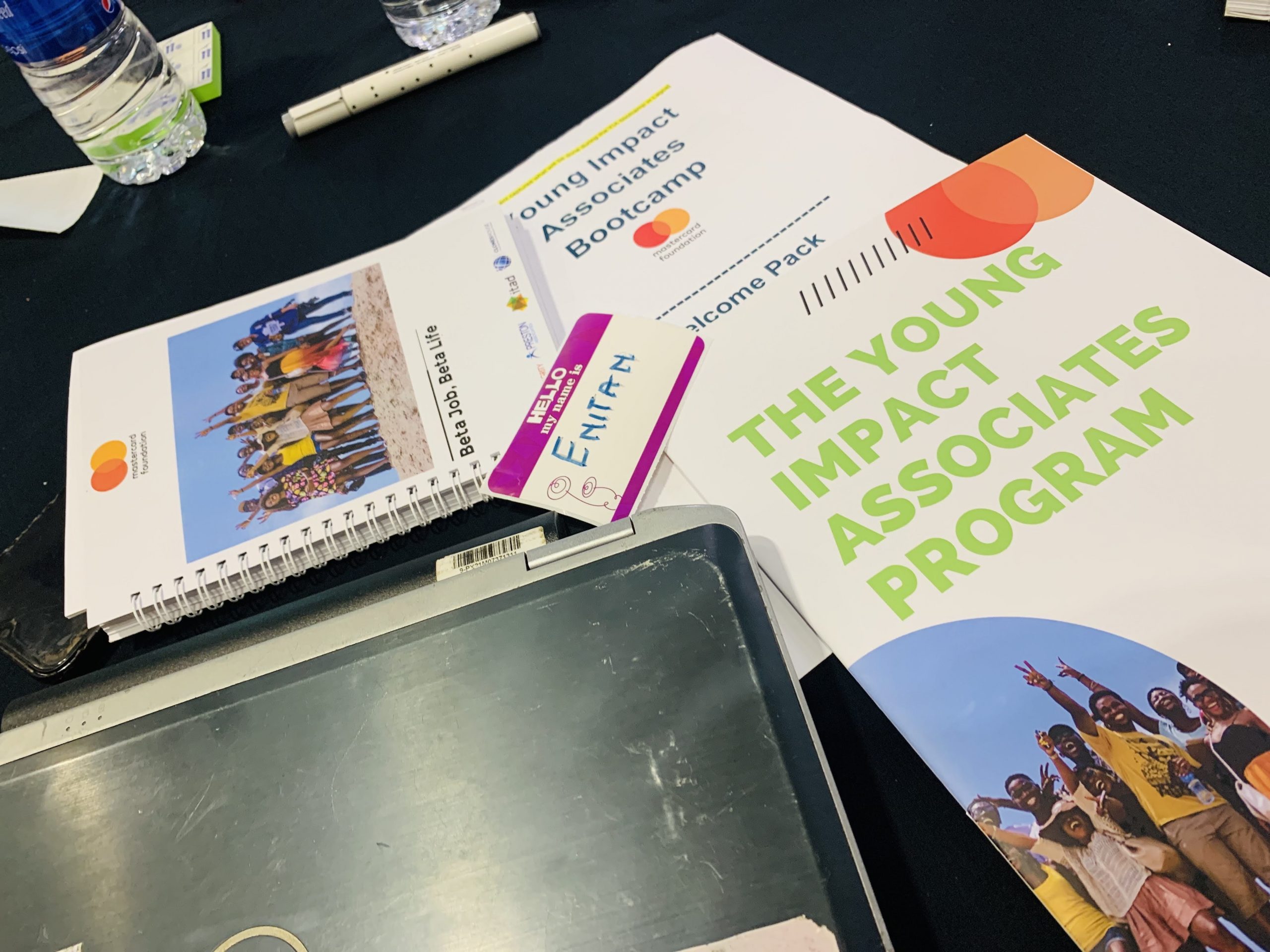 Our Chief Responsibility Officer was selected as one of the 12 (twelve) young Nigerians for the Mastercard Foundation Young Impact Associates (YIA) Program. The YIA program is a 12-month impact program funded by the Mastercard Foundation through her Young Africa Works strategy. The YIA is delivered in Nigeria by a Consortium; Cloneshouse Nigeria leading the cohorts, Global Integrity, Itad and led by Preston Associates. The consortium will deliver the hands-on skill facilitation, capacity building, networking, and mentorship into Monitoring & Evaluation critical to achieving youth-driven developments in Nigeria and Africa.
With the hope to learning essential Monitoring and Evaluation skills to better the work the team and I do in Natineee Empowerment for Sustainable Impact Initiative (NESII). And I make bold to say our recently conclude onboarding Bootcamp was filled with many beautiful moments especially for acquiring hands on skills on indigenous approaches to capacity, evidence gathering, Monitoring and Evaluation and important tools to amplify impact.
She was a part of the Bootcamp for the 2022 cohort of the Young Impact Associates from 30th May to 2nd June 2022. Mastercard Foundation, Impact program is building the needed professional skills to influence our communities and promote the indigenous ways of knowing.
The excellent boot camp agenda offered insights into monitoring and evaluation, especially in an African context in
>Evidence gathering
>Phases of Evaluation
>Project Management
>Gender and Social Inclusion
>Networking and workplace Inclusivity
Providing the opportunity to learn better advocacy fused with leadership and management skills would help further our vision and mission of ensuring sustainable growth.