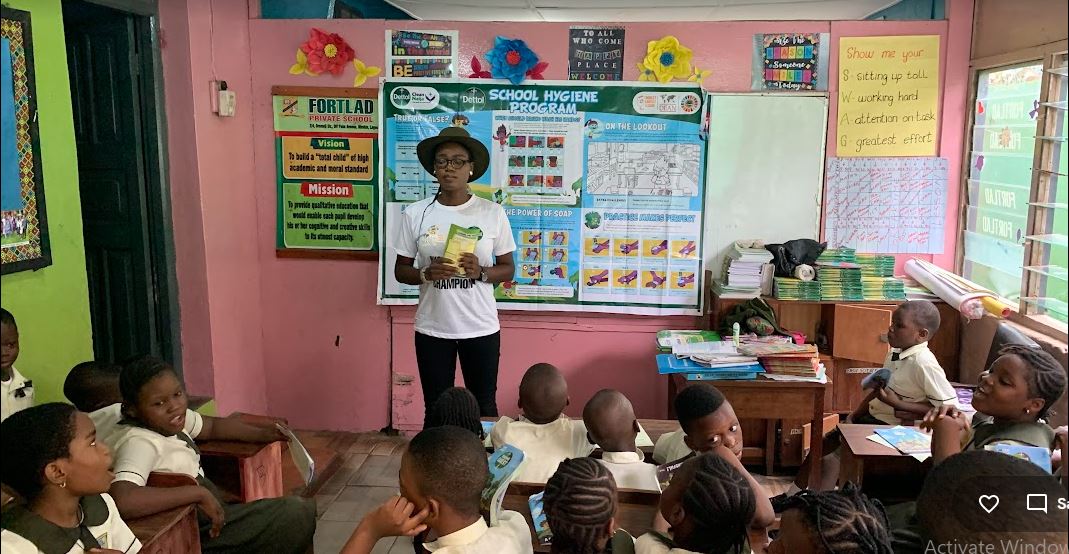 NESII founder and volunteers on field as a Dettol Clean Naija Quest Champion. The task was carried out in the heart of Palm-Avenue, Mushin Local Government Area he Dettol Clean Naija School program.
DettolCleanNaija Hygiene Quest is a Story-driven hygiene curriculum which aims at embedding hygienic habits and practices in primary school children. Together, we can help reduce deaths due to diarrhoea and WASH related infections.
'We are making magic in making young people believe in themselves in knowing that they have the power to make anything happen but first they must grow up strong and healthy. A healthy child in a health environment will encourage School retention and promote development across the communities as resources that may be used in buying drugs are reduced and most times not necessarily required. Prevention, in times like these is the mother of necessity as prevention is better than cure and what better way to guarantee prevention than with the #HygieneAndMe Activation project across Lagos State'.
I am privileged to be one of the dettol champions in Lagos educating thousands of school children's across Lagos state on how to live a clean and hygienic life.
Many thanks to @deaninitiativenig – 'leaving no one behind' – We are changing the narrative of Hygiene interventions across the Country with globally accepted standards using localised methods to address certain peculiarities that guarantees effective delivery of WASH