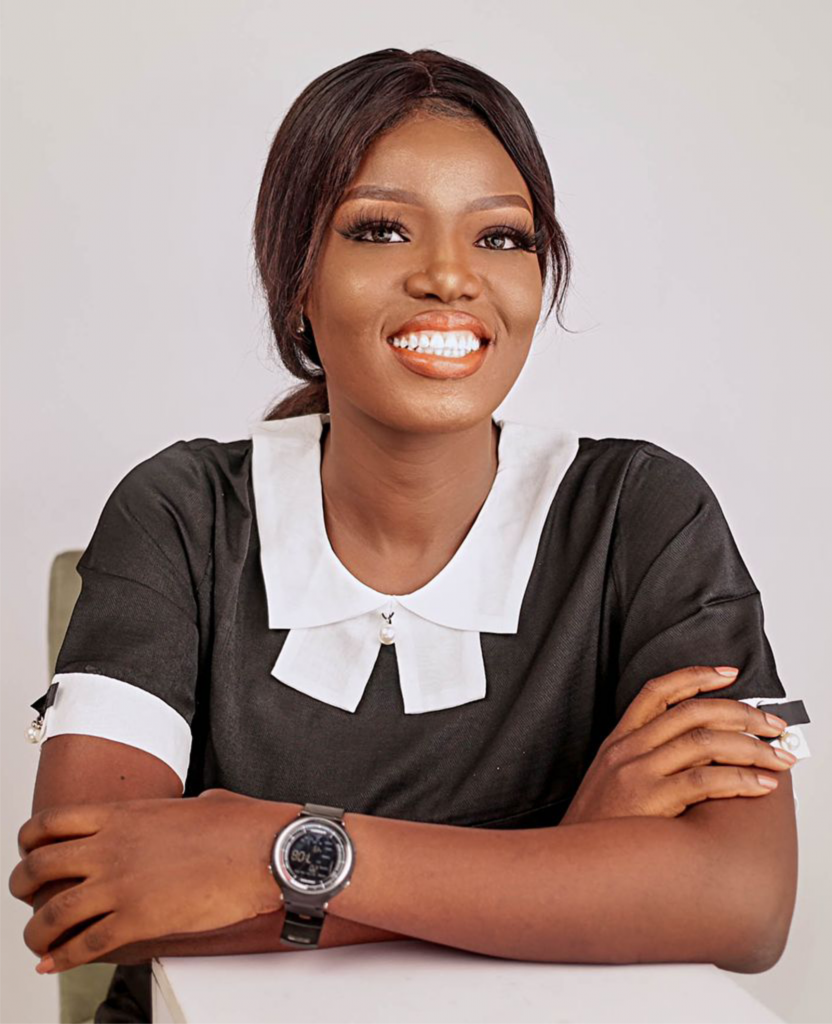 Ms.

OLUWA, Enitan Sophie
Youth Champion for the SDGs
Enitan is a youth Champion for the SDGs Sustainable Development Goals (SDGs) with a special interest in Goals Number 1, 3, 5, 10 and 17.
She is an astute volunteer with over a decade experience with non-profit organizations focused on providing assistance for the needy especially in areas of youth development, peer education, mentoring vulnerable children, girls and people with disabilities. A Google and Lagos Business School Certified Digital Business Manager; Enitan is a graduate of English with a special in interest in Literature.
She is also passionate about Adolescent Reproductive Health and Gender Rights. Enitan studied Law as a second degree to complement her advocacy for issues relating to sustainable development, human rights, and social well-being.
Enitan is an Associate Member of the Institute of Chartered Mediators  and Conciliators. She is the founder Natineee Empowerment for Sustainable Impact Initiative ( NESII) a non-profit organization providing empowerment and development services through Advocacy for Sexual Reproductive Health, Gender and Disability Rights.
You can connect with Enitan digitally via:
LinkedIn: http://linkedin.com/in/enitan-oluwa
Facebook: https://m.facebook.com/Natineee
Instagram: https://www.instagram.com/natineee/
Twitter: https://twitter.com/enniesophie